I had intended to get an earlier start on my holiday crochet projects this year, so back in August I picked out yarn colors that I thought my family members would like. Unfortunately, I've made so many different things for my family as holiday gifts (socks, hats, mittens, scarves, bags, pot holders, towels, etc.) that I floundered for a while on what to make for them this year. Finally, last week, I settled on cowls.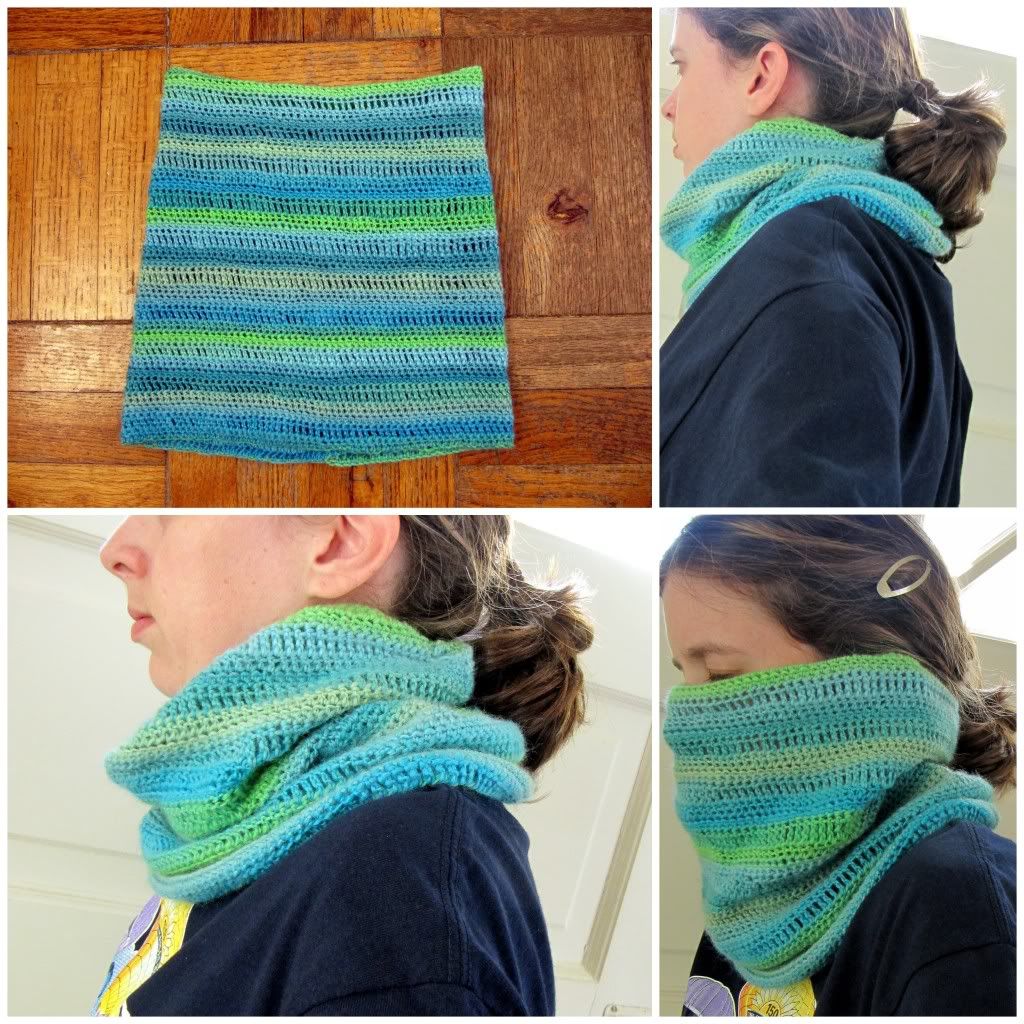 For the first cowl, I used KnitPicks Chroma (fingering weight) in Galapagos and a G hook, with this easy
One Skein Self-Striping Cowl pattern
. I think the use of alternating rows of different stitches in this patter (single, half double, double and treble) made this project more fun. Since I'm using a lighter weight yarn than the pattern calls for my base chain was 125 and I worked the repeat section many more times to make it longer. I also decided to gradually decrease my rounds to 100 stitches so the cowl would be a little more fitted toward the top.
Since it's Wednesday, I'll also include a WIP in this post: I am currently making a second one of these cowls, using the same pattern as above and KnitPicks Chroma (fingering weight) in North Woods. This cowl will go to a family member who is somewhat smaller in size than the first cowl's recipient, so I started with a base chain of 100 and may not need to do any decreasing in it.