The temperatures are starting to drop and winter is fast approaching, so earlier this month I purchased a new winter coat. Of course, they didn't have the color I wanted in my size, so I ended up settling on basic, boring black. To brighten up my winter wardrobe, I decided to make myself a new very colorful winter set which includes an earflap hat, fingerless mittens, and a scarf.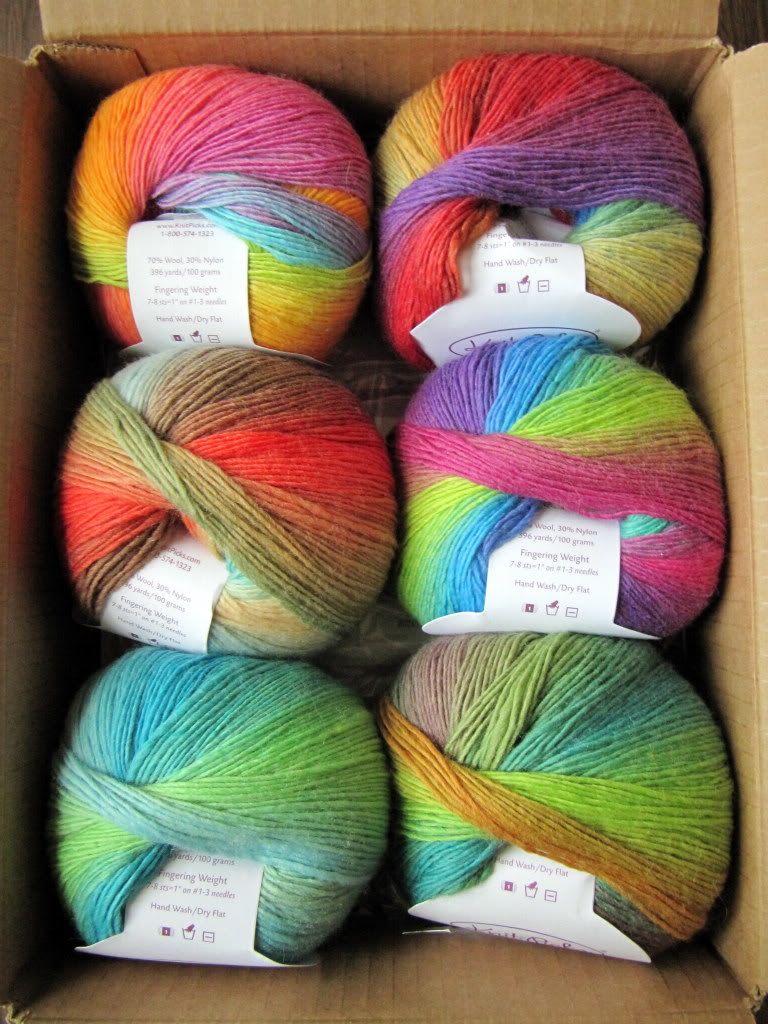 For my winter set I used a size G hook and worked a double strand of
KnitPicks Chroma (fingering weight)
in Mesa, Lollipop, Roller Skate, and Prism) to incorporate as many colors as I could into the projects. I love the feel and color of this yarn, but I did have a couple of balls that weren't spun evenly (the weight varied from less than fingering to more than worsted), and I had one ball that had a break in it, where the 2 strands that were knotted together weren't the same color, so the color change pattern was messed up. Luckily, for these projects that didn't really matter, since Unfortunately the technique/pattern doesn't really show off the pretty color changes in the yarn as much as I hoped.
Lace Fingerless Mitts pattern
that I've made before several times, but I modified it a bit. When I've made this pattern before I've always thought the cuff section was very bulky in comparison to the lace work of the mitt. So, instead of making the cuff like it's written in the pattern, I added more of the lacework down to cover the wrist instead.
Earflap Hat
I've made before, except that instead of solid double crochet stitching, I worked the skull portion of the hat in the lace pattern like the mittens and scarf - 1 V-stitch (dc ch1 dc), skip three ch, fan stitch (5 dc in same st) skip 3 st - repeated in rounds (alternating stitches). And I added a few rows of lace stitch around the edge instead of doing the strings and tassels included in the pattern.