Since I last posted about
Share a Square 2010
I've been working intermittently on squares to donate to this project which is trying to provide blankets for kids with cancer. My squares aren't as fancy as many of the ones I've seen being donated to the project, but I used one of the recommended patterns:
The Never Ending Blanket Square
. This is a basic easy-to-work pattern that is easily customizable too - I used various hook sizes (G, H, & I), many different colors and brands of worsted weight yarn, and sometimes varied the pattern by working in rows of single crochets or half-double crochets to get the correct size (6x6 inches) required for the project.
Here's a look at all of the afghan squares I've crocheted for the Share a Square project: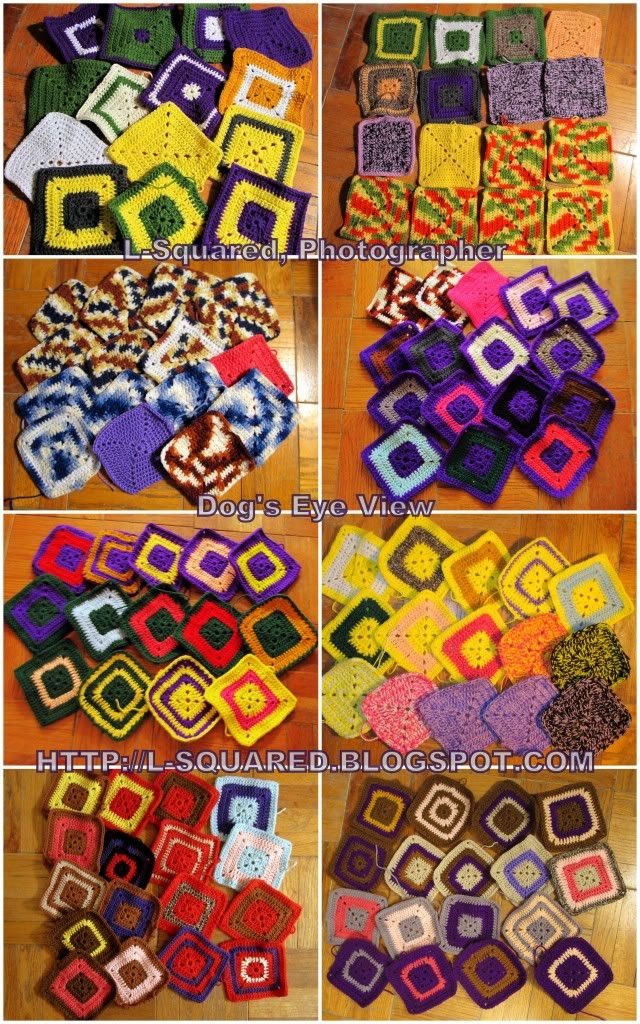 I quit late last night after completing 124 of them, because I couldn't fit any more in the biggest box I have for mailing. However, if you'd like to crochet some squares for the project too, there's still plenty of time to donate. Last time I checked, they still needed over 6,000 squares to complete their goal.