Quite a while ago I came across a cute crochet
pattern for a Doggie Bow Tie
and knew I would have to make one or two someday soon because... "Bow ties are cool!". ;-)
I was originally going to make them as holiday gifts for my Mom's little dog, Riley and my boy Jack. When I first chose the bit of left-over worsted weight yarn (I'm not sure what brand it is) to use on this project though, I thought it had more of a reddish hue. However, when looking at the yarn again in better light later on I discovered that it was actually a nice Autumn rusty-orange color. So, now I'm thinking Jack may wear his new bow tie to Thanksgiving dinner with my family this weekend.
For Riley's bow tie (sorry, I don't have a photo of the little guy wearing his yet, but his is the one shown in the photo above), I just worked the pattern as written, using a size G hook - except I only used one color of yarn instead of two. However, I may have to go back and modify the neck band a little by adding a button closure, to make it easier to put the bow tie on him, because Riley is not always so comfortable with having things put on him over his head.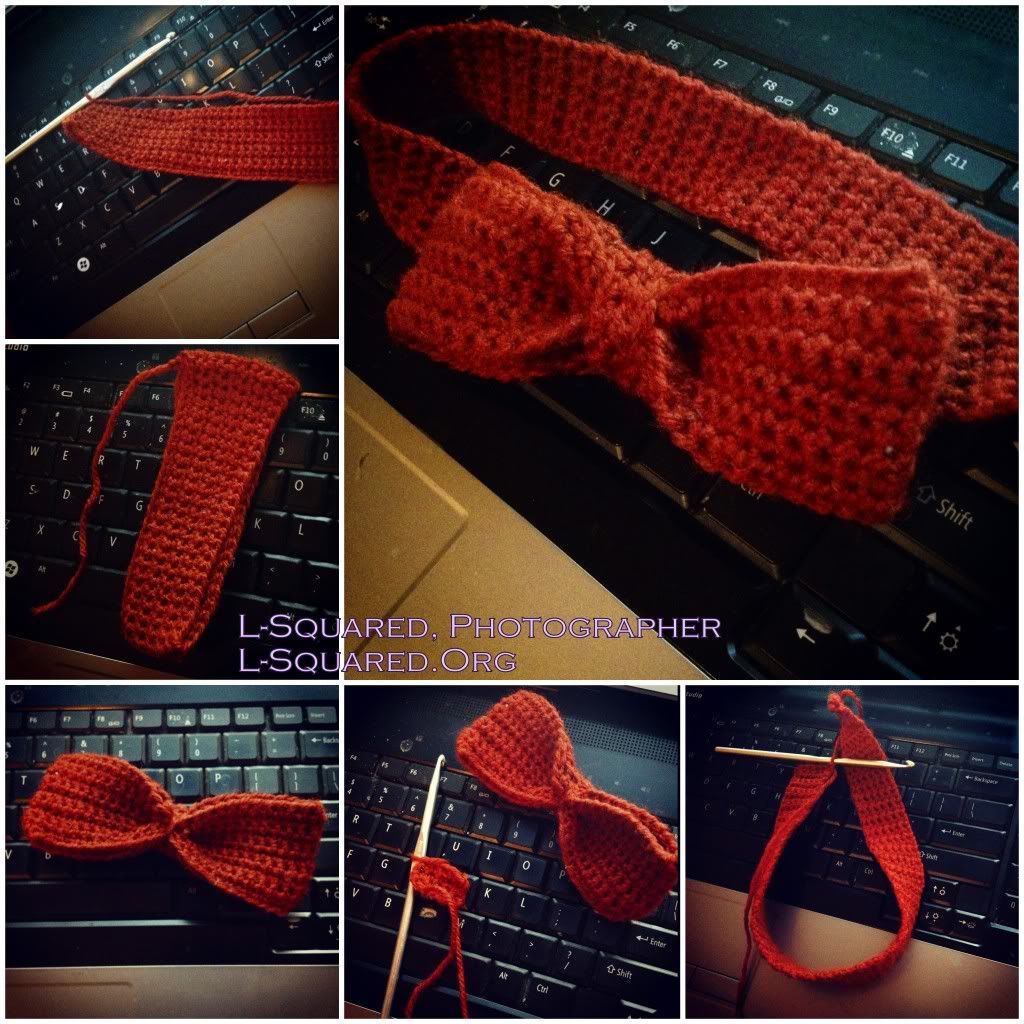 For Jack's bow tie I modified the original pattern slightly in order to achieve something more appropriately sized for a large breed dog. Again I used a size G hook and just one color of yarn, but I worked the Bow section both longer (50 stitches instead of 35) and wider (10 rows instead of 8), the Neck Band a little wider (6 stitches instead of 4), and the middle section a little wider (3 rows instead of 2).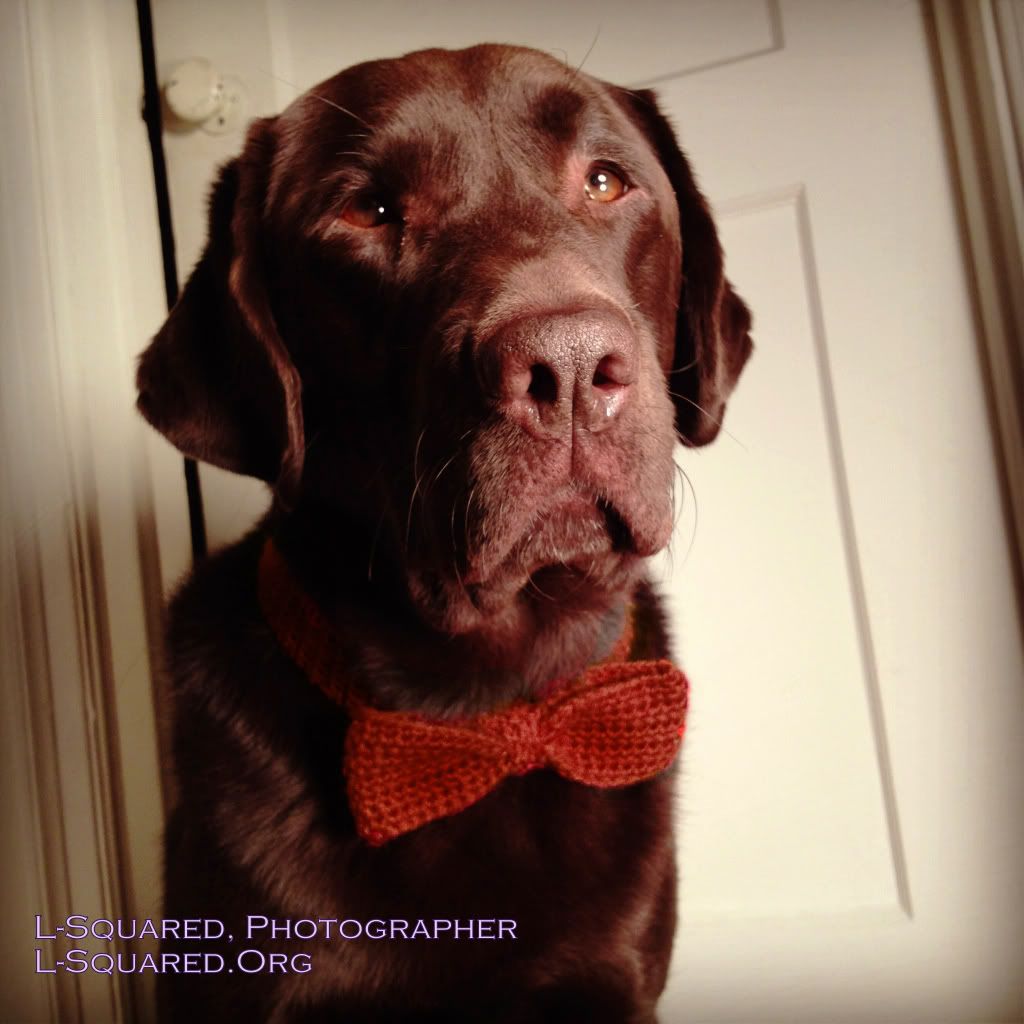 I'm not sure either dog is terribly excited by their new bow tie gift, but I love them. :-) These were very fun little projects that were quick and easy to make.