I've been crocheting for so long that I don't always realize when I've picked up a new skill. So, it's fun to look back over all of the projects I've crocheted in the last year and pinpoint the skills I've learned or improved upon in that time.
Within the last year I've crocheted a lot more cabled projects and projects with textured stitching.
I have made a lot more clothing items in the last year or so – I used to only enjoy making blankets, but I've started to make more fun hats, gloves, socks, sweaters, etc. I've always enjoyed customizing patterns, to suit my preferences, but in the last year I've had a lot of practice at customizing projects to achieve a proper fit for the intended recipient.
Along the same lines I've made a lot more quick/easy or "fun" projects instead of always doing big projects that take months to finish. Many of these fun projects helped me improve my sewing/construction skills (which I've never been so great at) as well as my embellishment skills to make each item more unique.
I've also ventured into crocheting with thread. I do consider this a skill, because with thread the stitching is so tiny it's not easy to distinguish by feel, like with yarn. It's something that I'm not likely to do much of in the future, but I enjoyed the challenge to use up a ball of thick thread I was given in with some other yarns to make
a variety of snowflakes
.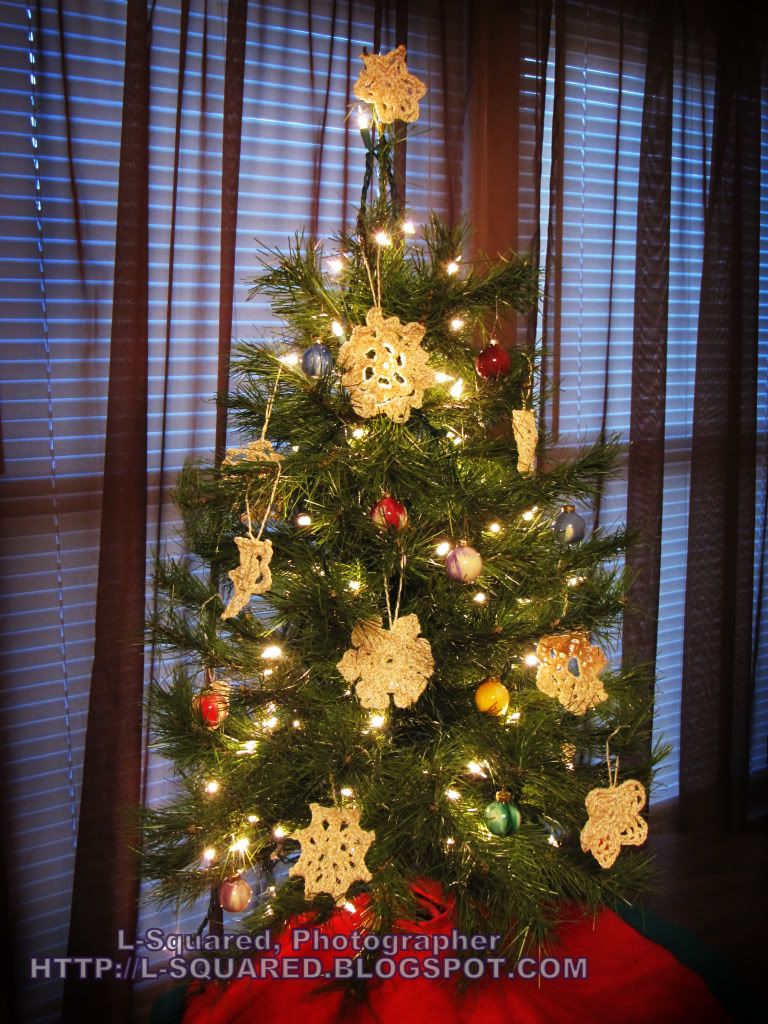 I had my first foray into the world of
hand-dyeing yarn
a couple of months ago. In researching this project I learned a lot about yarn content and dyeing techniques. I absolutely loved this and I'm looking forward to doing more hand dyeing/painting in the future.
And last but not least, at this time last year I hadn't even considered learning how to knit. While my two or three attempts at teaching myself some basic knitting stitches in the last 6 months or so haven't been that great, I think I am starting to see a little improvement. :-) Maybe in another year I'll have a couple of knitting stitches mastered enough to make a nice little project.