Well, I thought it was about time I finally made a post over here, so these baskets are my most recently completed crochet projects: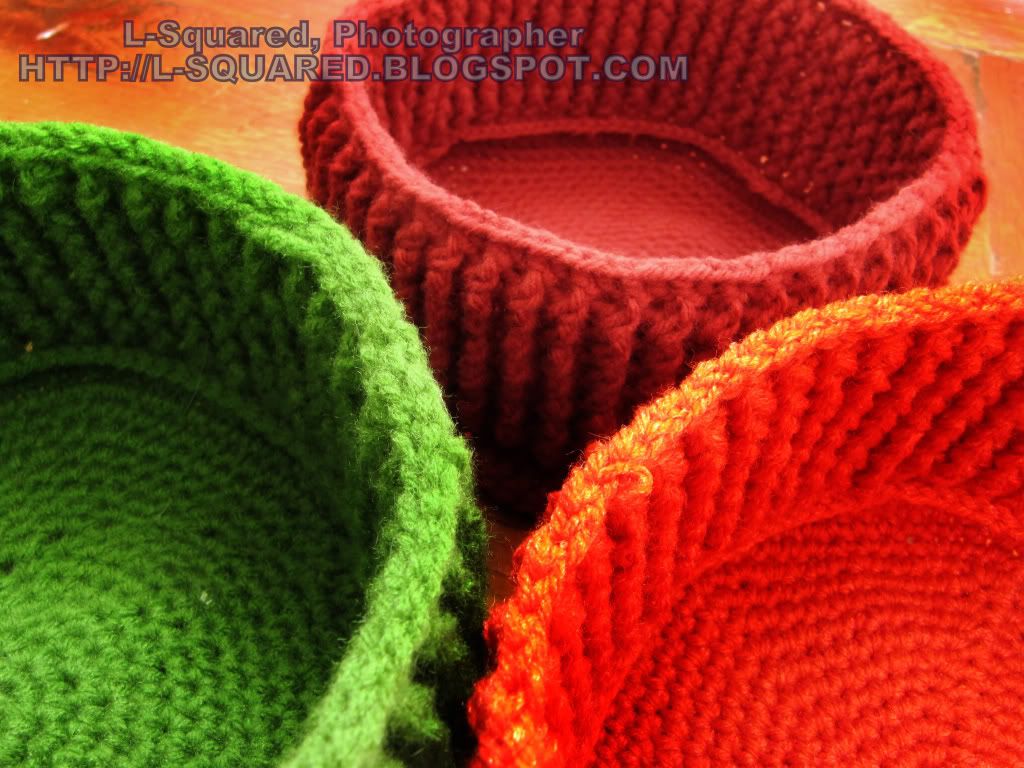 My Mom brought me a copy of the
free Deborah Norville Chunky Basket pattern
she had picked up somewhere a couple of months ago. And honestly, even though I thought they were cute, I never thought I'd actually make one. But then one day last month I was sitting around thinking about National Crochet Month (and all the awesome crochet projects I want to make but can't yet afford the nice yarn for),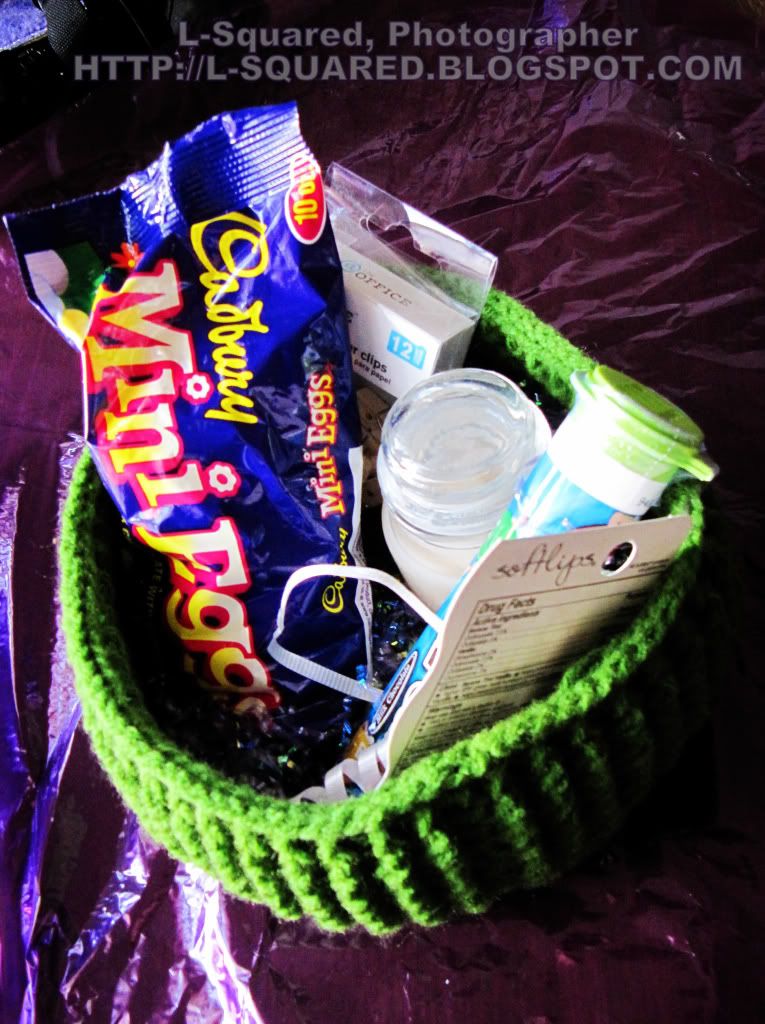 when I thought of this basket pattern, all the small balls of left-over yarn I have laying around, and the upcoming Spring holiday.
So, to make a long story shorter, my Mom, my Sister, and I now have Easter baskets made by me. I didn't use "chunky" yarn - I just used some of the regular 4-ply yarn I already had in my stash and a smaller (size G) hook, since my yarn wasn't as thick as what the pattern was designed for - but the baskets still worked up nicely. Also, since no one in my family is really into pastel Spring-y colors, I used darker shades that we like, so the baskets could be used year-round in our homes.